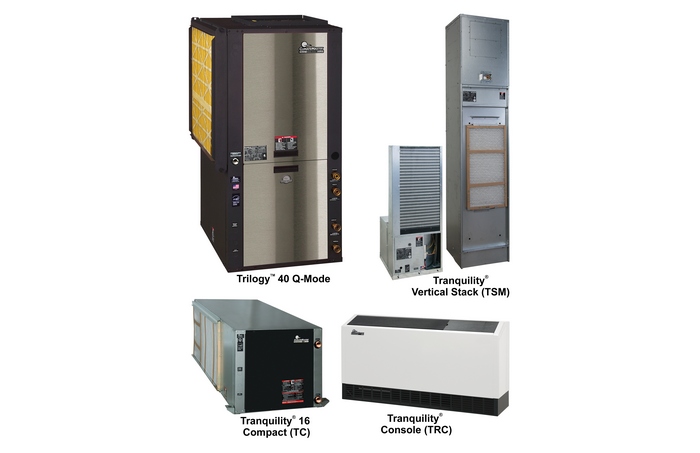 OKLAHOMA CITY, Okla. — ClimateMaster showcased the new Trilogy 40 Series of geothermal heat pumps, which is the industry's first to be certified by the Air Conditioning, Heating, and Refrigeration Institute to exceed 40 EER at ground-loop conditions, at AHR Expo 2014, held Jan. 21-23 in New York City.
In addition, the company displayed its new Tranquility Vertical Stack Series, offering simple, cost-effective installation combined with the industry's highest energy performance in the vertical stack product category.  ClimateMaster also highlighted the Tranquility Console Series unit, providing a high-efficiency WSHP "ductless" solution for spaces requiring quiet, individual HVAC operation and the Tranquility 16 Compact Series, available with one of the industry's smallest cabinets to accommodate tight spaces.
Providing industry leading controls capabilities, ClimateMaster discussed its iGate communications technology, which allows end-users and contractors to custom-tailor, monitor and adjust heat pump unit functioning directly from the thermostat; and vFlow, which intelligently varies water flow based on changes in unit capacity level and source water temperature to maintain optimum system performance.
For more information, visit www.climatemaster.com.