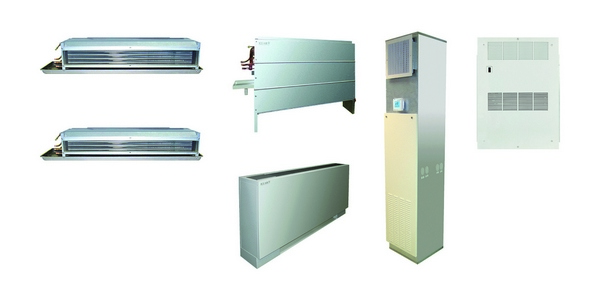 MT. VERNON, N.Y. – ICE AIR introduces its Fan Coil Unit line, raising the bar for simple and easy cooling and heating, reliable performance, high efficiency, ease of operation, low cost, easy installation and quiet comfort. A variety of solution-based options include 2-pipe and 4-pipe systems, customized valve packages and customized sheet metal options are available.
ICE AIR's FCUs work independently, there is no costly duct work required, they fit easily into smaller spaces saving building costs and floor space, and only use an energy-saving fan and coil to efficiently re-circulate cooled indoor air. Optional wall-mounted remote controls are available from ICE AIR that optimize user comfort and ease of operation while minimizing energy consumption. Wireless and Wi-Fi controls are also available.
ICE AIR's Made2Measure is a unique offering where FCUs and corresponding accessories can be customized to meet specialized requirements for building projects. Customization can save both equipment and labor/installation costs by making projects simpler and more efficient.
ICE AIR's FCUs come in six versatile models: FCHC (Horizontal Concealed) is easily adaptable for concealed or above-ceiling mounting; FCHU (Horizontal Ultra-Thin) is designed for under-ceiling mounting; FCVC (Vertical Concealed) accommodates large spaces and easy access for maintenance; FCVE (Vertical Exposed) are exposed units against walls, beneath windows or along the perimeter of a room; FCHR (Hi Rise) is designed for high-rise installations and FCIW (In-Wall) concealed wall mounting provides efficient perimeter heating.
The FCU units from ICE AIR meet all UL standards and conform to ASHRAE 90.1, local building codes and energy standards. All ICE AIR products are ETL-Listed for safety in the U.S. and Canada.
For more info, visit: http://www.ice-air.com.