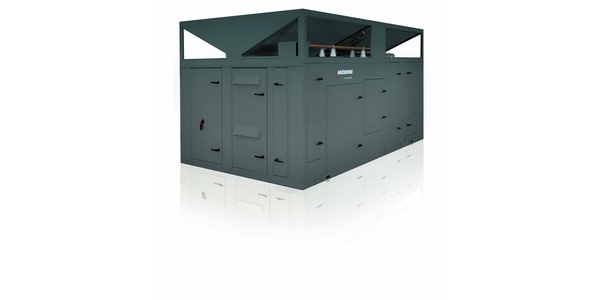 RACINE, Wis. – Modine Manufacturing Company has released the new Atherion D cabinet, an HVAC commercial rooftop unit with up to 60 ton capacity.
Expanding on the success of the Atherion B and C cabinets, the Atherion D cabinet expands Modine's offering by doubling the cooling capacity and nearly tripling the gas heating capacity.
In addition, the Atherion D cabinet comes with top mounted PF Aluminum Microchannel condenser coils with EC condenser fan motors and right and left side access doors for ease of blower, filter, damper and heat section maintenance.
While the 30 and 40 ton units are available now, the 52 and 60 ton units will be available in early 2018.
For more info on the new Atherion D cabinet's range of capabilities: visit: http://modine-atherion.com/.