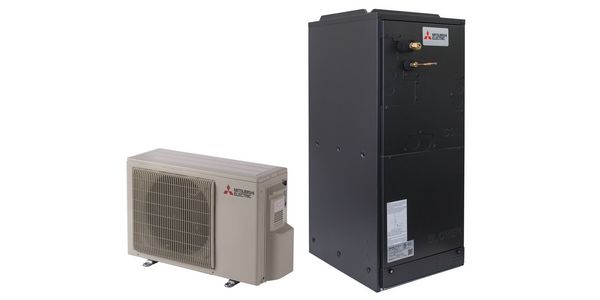 SUWANEE, Georgia – Mitsubishi Electric US, Inc.'s Cooling & Heating Division  introduces the new SVZ 1:1 Ducted Air Handler designed to be paired with an SUZ Universal Outdoor Unit.
The air handler joins the M-Series product lineup from Mitsubishi Electric, which includes an array of indoor unit, outdoor unit and control options. Like the series' ductless systems, the SVZ is energy efficient, easy to install and flexible in its application. What sets the SVZ apart from other models is its smaller footprint and one-to-one configuration with the SUZ Universal Outdoor Unit.
Other features of the SVZ 1:1 Ducted Air Handler include:
16-18 Seasonal Energy Efficiency (target)
12,000 and 18,000 Btu/hr models
Electric heat kits available as accessories
Reduced height
Upflow and horizontal configurations
For more info visit: mitsubishicomfort.com.