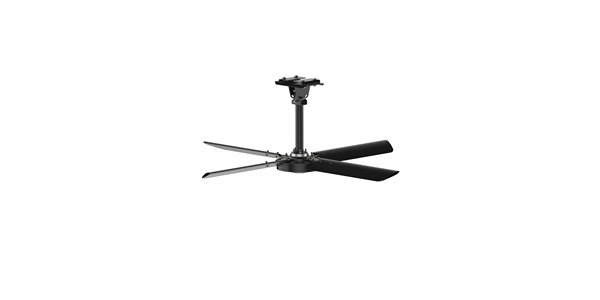 NASHVILLE, Tenn. — Hunter Industrial Fans has launched an industrial fan line engineered to deliver year-round HVAC cost savings and the easiest installation features on the market to date. Dubbed the "XP," this new HVLS solution delivers a highly efficient performance with a featherweight design and includes a uniquely streamlined plug-n-play, pre-assembled installation process that does not require any guy-wires.
Available in five sizes—including 7-, 8-, 10-, 12- and 14-foot diameter models—the XP product line is engineered with a direct drive motor for a quiet, virtually maintenance-free operation. The XP's pre-assembled components and plug-n-play wiring provide a quick and easy install. Accompanied by a 2-foot rigid mount, the XP can also be powered by readily available 110v input and boasts variable speed control for fully adjustable airflow.
For more info, visit www.hunterfan.com/industrial.