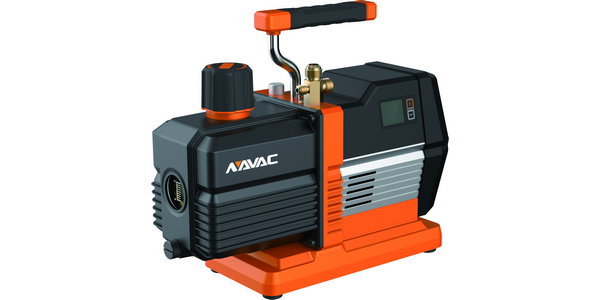 LYNDHURST, N.J. – Supplying a wide array of industrial vacuum solutions and HVAC/R tools, NAVAC has officially launched North American operations in Lyndhurst, New Jersey. The  company seeks to meet the need in the HVAC/R industry for user-friendly equipment and tools that are less complicated and save time – both crucial to busy technicians charged with conducting efficient yet exacting service.
NAVAC joins the North American HVAC/R market with more than 600 employees and sales in over 80 countries. The company also invests a significant share of its profit into R&D, lending to the type of innovation NAVAC will now showcase to the North American market.
Among the company's notable differentiators is the ease of use its line of equipment and tools offer to service technicians. Combined with a healthy economy, the industry's labor shortage has placed a premium on efficiency as technicians' service schedules get more and more inundated and demanding. Considering this, NAVAC's products focus on making technicians' jobs easier and faster without sacrificing accuracy.
This mantra of user friendliness is showcased in the company's flagship product: Its NRP8Di and NRP6Di are the market's first smart vacuum pumps. Featuring a digital control interface, the unit offers unsurpassed intuitiveness with features such as task reminder, extended evacuation for improved vacuum and precision vacuum measurement technology with display.
An automatic solenoid valve prevents oil back flow and reduces vacuum decay during a power outage or accidental shut-off. NAVAC vacuum pumps utilize an ultra-efficient DC Inverter – which, among other benefits, makes it approximately 20 percent lighter than other units in its class. Despite its weight, the vacuum pump is nonetheless powerful, with twin cylinders ensuring best-in-class ultimate vacuum capabilities.
NAVAC also offers NRP8DV and NRP6DV analog version, DC Inverter Vacuum Pumps with built-in solenoid valve and mechanical vacuum gauge.