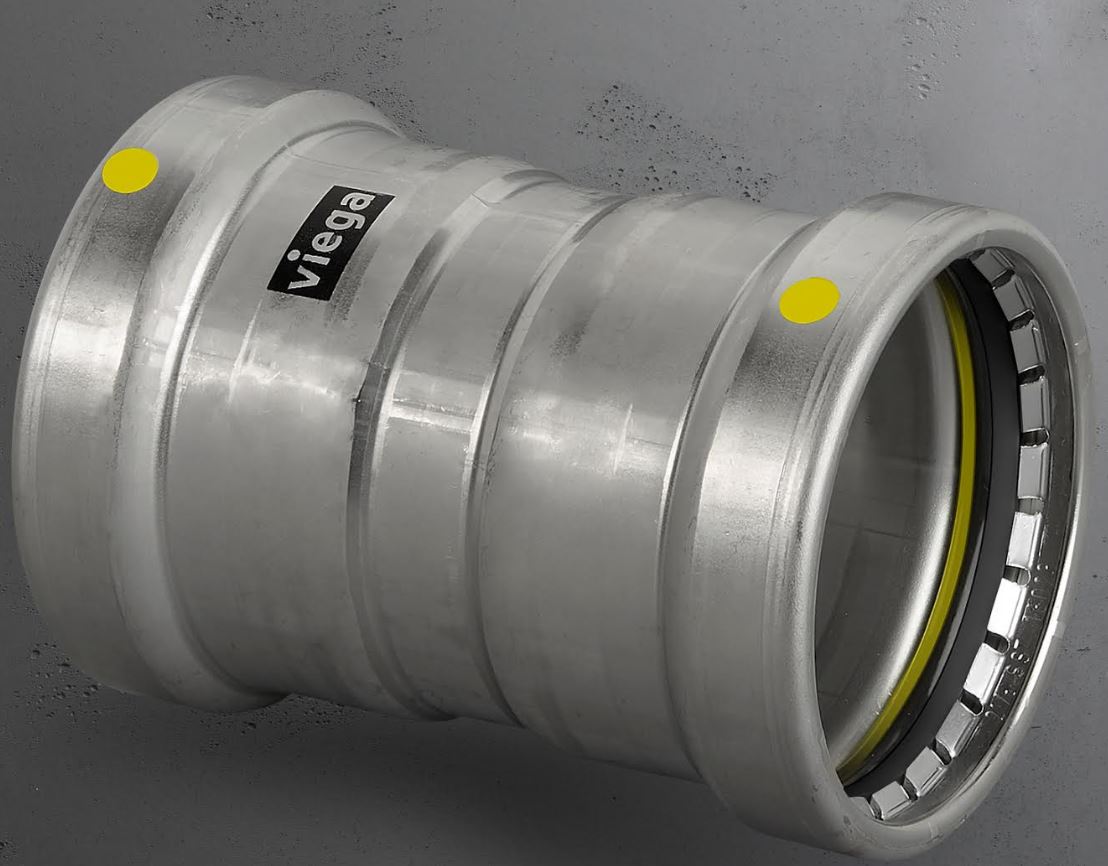 Viega's MegaPressG press fitting technology is now available for carbon steel pipe up to 4 inches. Constructed of carbon steel with a corrosion-resistant zinc nickel coating and a graphite separator ring in larger sizes, the lineup is suitable for use with ASTM Schedule 5 to Schedule 40 carbon steel pipe.
Using the fittings means no open flames, faster connections and labor savings, resulting in safer and more efficient projects. The fittings can reduce labor costs by as much as 60-90% over traditional methods. Configurations include elbows, couplings, no-stop couplings, reducers, tees, reducing tees, adapters, reducing adapters, caps and flanges.
Combining productivity with peace of mind, the fittings are equipped with the patented Viega Smart Connect technology, which allows installers to easily identify unpressed connections during pressure testing.