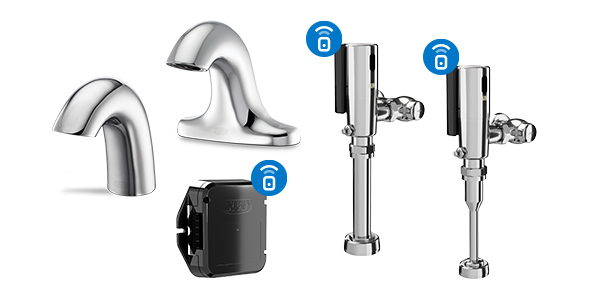 Zurn Industries, LLC adds battery-operated sensor faucets, flush valves and retrofit kits to its Zurn Connected Products portfolio. The new offering delivers the same hands-free activation and wireless connected data monitoring through Zurn's web portal, plumbSMART. The battery operation is designed to make installation easier for contractors and building owners.
The battery-operated connected products use long-range wireless technology to uncover usage patterns, water consumption metrics, preventive maintenance needs and hand-washing scores to maintenance personal and building owners. Custom alerts and notifications can be received via email, text or push notification on the mobile app.
The expanded line is available now.