Archive
HVAC
Product News
AirBox Air Purifier Game-Changing Plug-in Solution for Light Commercial, Institutional Applications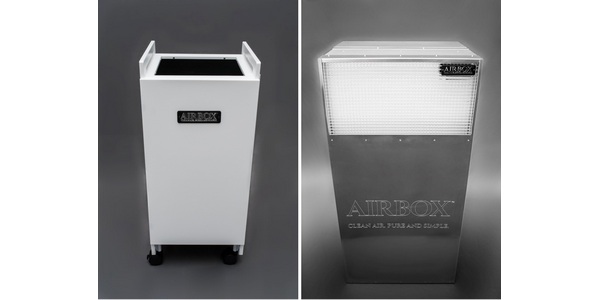 The commercial-grade, portable plug-in air purifiers by AirBox — Peak Series-S and the larger Apex Series — are industrial products that have been adapted for schools, workplaces, hospitality spaces and other institutional or light commercial environments. The EPA-registered AirBox provides the same level of air exchange used in cleanrooms, hospitals and healthcare facilities around the country.
AirBox air purifiers utilize certified high-efficiency particulate air technology that is tested in accordance with the Institute of Environmental Sciences standards and proven 99.99% effective in capturing particulates at .3 microns and even more effective at capturing particles that are both larger and smaller.
To keep students, employees, customers and clients safe and healthy in high-traffic locations, AirBox also designs for each customer a Safe Air Plan based on square footage within the space and peak occupancy. Safe Air Plans go beyond what engineering documents recommend for cfm of airflow in the breathing zone (3 inches to 6 feet off the ground).
Combining high-proficiency air filtration with clean-lined, modern design and style, AirBox air purifiers are designed by cleanroom industry experts and hand-built by American craftsmen. Additional features of the Peak Series-S and Apex Series include:
HDPE enclosure on Peak-S model
3-stage filtration including antimicrobial filtration
Portable and built to run 24/7
Lifetime warranty on materials and craftsmanship (Peak-S), 5-year warranty on fan/motors
Certified 99.99% HEPA meets conformance and standards set forth by ASHRAE, OSHA and the U.S. Department of Energy
High clean air delivery Rate: 425-880 cfm