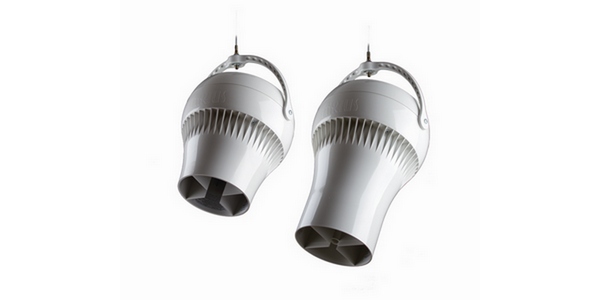 Airius recently launched Airius PureAir fans. PureAir fans neutralize pathogens, bacteria, molds and even odors using patented needle point bipolar ionization to provide indoor spaces with safe, clean air.
Studies have proven PureAir's NPBI technology is able to reduce infectivity of certain viruses by 90% or more. Naturally occurring ions — created with energy from rushing water, crashing waves and even sunlight — are everywhere in the outdoors and are constantly working to clean the air. NPBI technology generates ions indoors without producing ozone or other harmful byproducts and is a proven solution for eliminating organisms, odors and pathogens. 
The PureAir is simple to install, use and maintain, requiring no modifications to existing air handling systems and no special maintenance. There are no filters to change, no modifications to existing ductwork required and can be targeted to high-use areas. It is available in several sizes and models and can easily be retrofitted in existing buildings without the need to access the air handling system. 
To learn more, visit https://www.airiusfans.com.