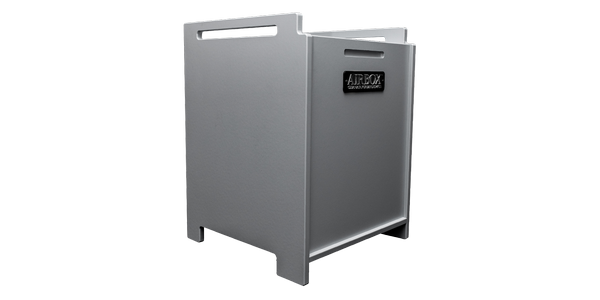 AirBox Air Purifier is rolling out a new compact model called Mesa. Built from the same materials and critical components as AirBox's larger Peak Series-S unit, Mesa's smaller design makes it the perfect fit for smaller business, school and home indoor spaces up to 750 square feet.
Made in America with high-quality design and durable components, the Mesa enclosure is made of HDPE infused with micro-shield, making it practically indestructible and bacteria resistant. Mesa joins the AirBox Peak Series-S and larger Apex Series industrial products that have been adapted for schools, workplaces, hospitality spaces and other institutional or commercial environments.
AirBox was founded in 2017 by inventor Tim Self, who has engineering experience in the disciplines of fluid dynamics, thermodynamics and micro-contamination. The EPA-registered AirBox utilizes certified-HEPA technology that displaces, dilutes and removes airborne particles including infectious agents, pollen, chemicals, mold and dust from the breathing zone regardless of composition, filtering and capturing 99.99% of common pathogens found in the everyday environment. AirBox Air Purifiers provide the same level of air exchange used in cleanrooms, hospitals and healthcare facilities around the country.
For more info, visit  www.airboxairpurifier.com/mesa.