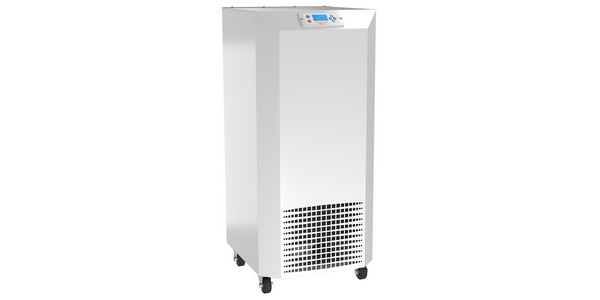 American Air Filter, Co. Inc., and its subsidiary Flanders Corp, a subsidiary of Daikin Industries, developed AstroPure, a portable air filtration system. AstroPure works by increasing air-recirculation rates within a given space effectively cleaning the air every time it passes through the 2-stage advanced filtration system.
The system uses a high-capacity MERV 11 pre-filter and the most robust dual-layer eFRM media HEPA filter, which not only reduces cost of replacement filters, but produces a safer environment for staff and customers of medical offices, restaurants, schools and retail space. The standalone AstroPure unit can be simply plugged in to suit many different applications without requiring installation.
Equipped with advanced-sensor technology and an easily programmable HMI, the AstroPure allows the user to optimize air circulations rates at the lowest-energy cost and noise level. The quiet, energy-efficient AstroPure unit has easy-to-use controls providing indoor air quality on-demand.
For more info, visit https://astropure.aafintl.com