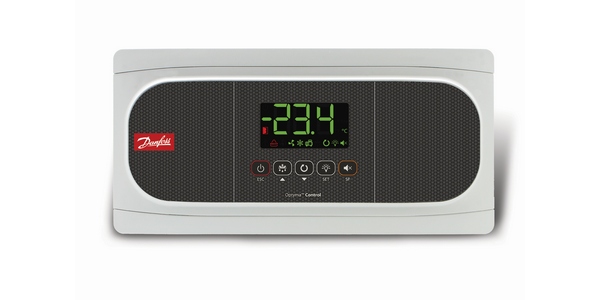 Designed with new and existing and systems in mind, the AK-RC 251 Optyma Control electronic controller eliminates the need for mechanical thermostats in cooling applications along with defrost timers in freezer applications.
The Optyma Control can control compressors, solenoids, fans, lights, crankcase heaters and up to two defrosts. It features a weatherproof enclosure and is compatible with standard 3⁄4-inch fittings. Easy to wire and quick to mount, this temperature controller can reduce installation time by up to 60% and improve room efficiency by up to 30%. For extra convenience, the control comes kitted with two NTC sensors: one 5-foot sensor and one 10-foot sensor.
The Optyma Control can be used in both new and existing walk-in freezer and cooler installations.