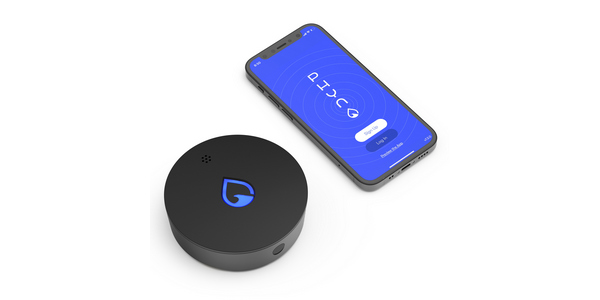 Phyn has added the Phyn Smart Water Sensor to its lineup of leak detection and water monitoring products. Available in one, two and three packs, this compact device safeguards homes against water damage by detecting leaks, changes in temperatures and potentially damaging humidity levels. The Smart Water Sensor can be placed throughout a home and immediately alerts homeowners the moment an issue is detected, serving as an extra layer of protection ideal for hard-to-reach, leak-prone areas.
From the kitchen and basement to the laundry room or attic, the Smart Water Sensor can easily be placed in high-risk areas as an extra layer of protection against common issues such as overflowing washing machines, leaking refrigerators, water heaters or sump pumps, flooded basements and much more. When the Smart Water Sensor comes into contact with moisture, it automatically notifies homeowners via SMS, push notification from the Phyn app, as well as with an audible alarm and flashing LED lights on the device. The Smart Water Sensor works on its own and can also be paired with Phyn's flagship product, the Phyn Plus, to activate the shutoff valve feature and turn off the water to the house.
Phyn is also introducing two accessories that increase the area of protection of the Smart Water Sensor: the Phyn Water Sensor Extension Node and Phyn Water Sensor Cable. The Phyn Water Sensor Extension Node adds on to the Smart Water Sensor to help it detect leaks in narrow or tight-fitting spaces such as under a washing machine or refrigerator. The Phyn Water Sensor Cable extends the water detection area of the Smart Water Sensor by four feet, or up to 12 feet when three cables are combined, and sends an alert if any part of the cable gets wet. The Sensor Cable is perfect for running along the floorboards of a flood-prone basement or creating a loop around a water heater or under an appliance. With the addition of either of these accessories, the Smart Water Sensor continues to act as a temperature and humidity monitor and a leak detector, doubling the opportunity to protect a home from water damage.
For more info, visit Phyn.com.