Industry News
Looking Back at ACCA 2022: Providing Educational, Networking Opportunities for Attendees
This year's The Air Conditioning Contractors of America's 2022 Conference & Expo featured more than 30 hours of programming focused on issues facing HVACR Contractors.
After an inspiring opening general session with keynote speaker Gerry O'Brion of What Big Brands Know, attendees began the three-day event, which included over 30 educational sessions. Besides the educational sessions, ACCA hosted the Manufacturer Leadership Forum, the Contractor Forum Live, an ACCA Town Hall, and a panel on the Refrigerant Cylinder Ban.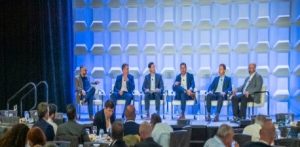 The ACCA Town Hall – Contractors Lead the Way general session allowed members to share thoughts and insights on ACCA's advocacy activities.
At the Manufacturer Leadership Forum, manufacturing industry leaders took the stage, allowing for an open conversation about issues affecting the HVACR industry. Representatives from Carrier Corporation, Emerson Climate Technologies, Goodman Manufacturing Company, Johnson Controls, and Rheem Manufacturing Company joined together to support attendees and answer questions.
Contractor Forum Live: Ask the Experts brought ACCA's online contractor forum to the stage, where a panel of ACCA members shared perspectives on the surge of private equity investments sweeping the industry.
Panelists included Lee Rosenberg, Rosenberg Indoor Comfort, Ken Goodrich, Goettl Air Conditioning & Plumbing, Chris Hoffmann, Hoffmann Brothers, Ryan Kletz, Classic Air's One Hour Heating & Air Conditioning, and Brian Bovio, Bovio Rubino Service. The forum was moderated by Chris Yano, RYNO Strategic Solutions CEO.
The Refrigerant Cylinder Ban Implications on Your Business panel discussion, focused on how the EPA's cylinder ban will affect costs, time, safety, and product availability, along with what contractors can do to stop it.
Social events for attendees included The ACCA MIX Group Speed Networking and Reception, sponsored by Scorpion, which allowed current and prospective MIX Group members to network with each other, and the Emerson Celebration, which celebrated 100 years of Copeland's industry leadership and honored the 10-year ACCA/Emerson partnership.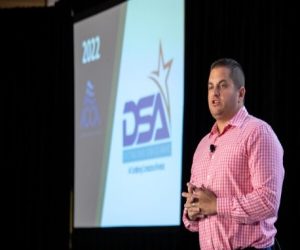 ACCA honored the 2021 award winners for the Residential and Commercial Contractors of the Year, the Federated Insurance-ACCA Super S.T.A.R. Award, the ACCA Distinguished Service Award, the ACCA Spirit of
Independence Award, the ACCA Community Leadership Award, and the ACCA Marketing Masters Awards.
The closing general session, Lessons in Leadership, featured the current and outgoing board chairs and taught attendees to take what they learned over the past three days, and to break it down into workable tasks, and put it to work for their businesses.