Uncategorized
Uponor Pipe-Cutting Ceremony Celebrates Hutchinson Expansion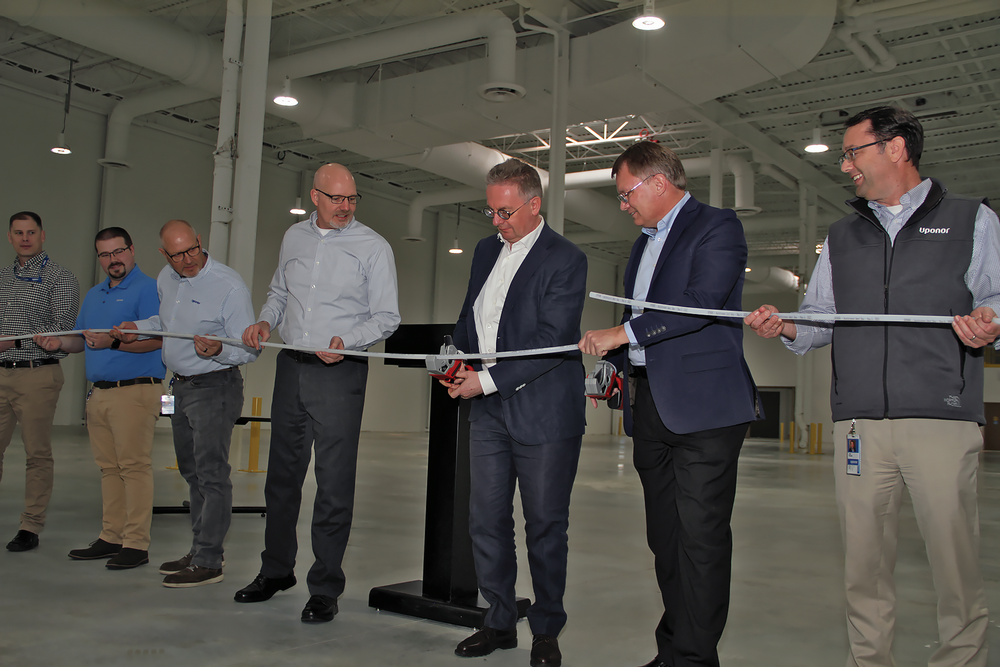 Uponor North America held a ceremonial "pipe-cutting event" to mark the opening of its $5.5 million, 25,000-square-foot expansion to the Hutchinson, Minnesota, facility. This new space will increase the company's PEX-a pipe extrusion production capacity by more than 10%, while growing jobs in Hutchinson in the coming years.
The expansion project broke ground in July 2021 with PCL Construction as the general contractor, Tekton Engineers as the structural engineer, Focal Point Partners as the electrical subcontractor, and Legend Companies as the mechanical subcontractor.
Michael Rauterkus, president and CEO, Uponor Group, took part in the event. This was his first trip to visit Uponor facilities across North America since joining the company in August 2021. He toured the Hutchinson production facility, met with team members and helped cut the ceremonial pipe.