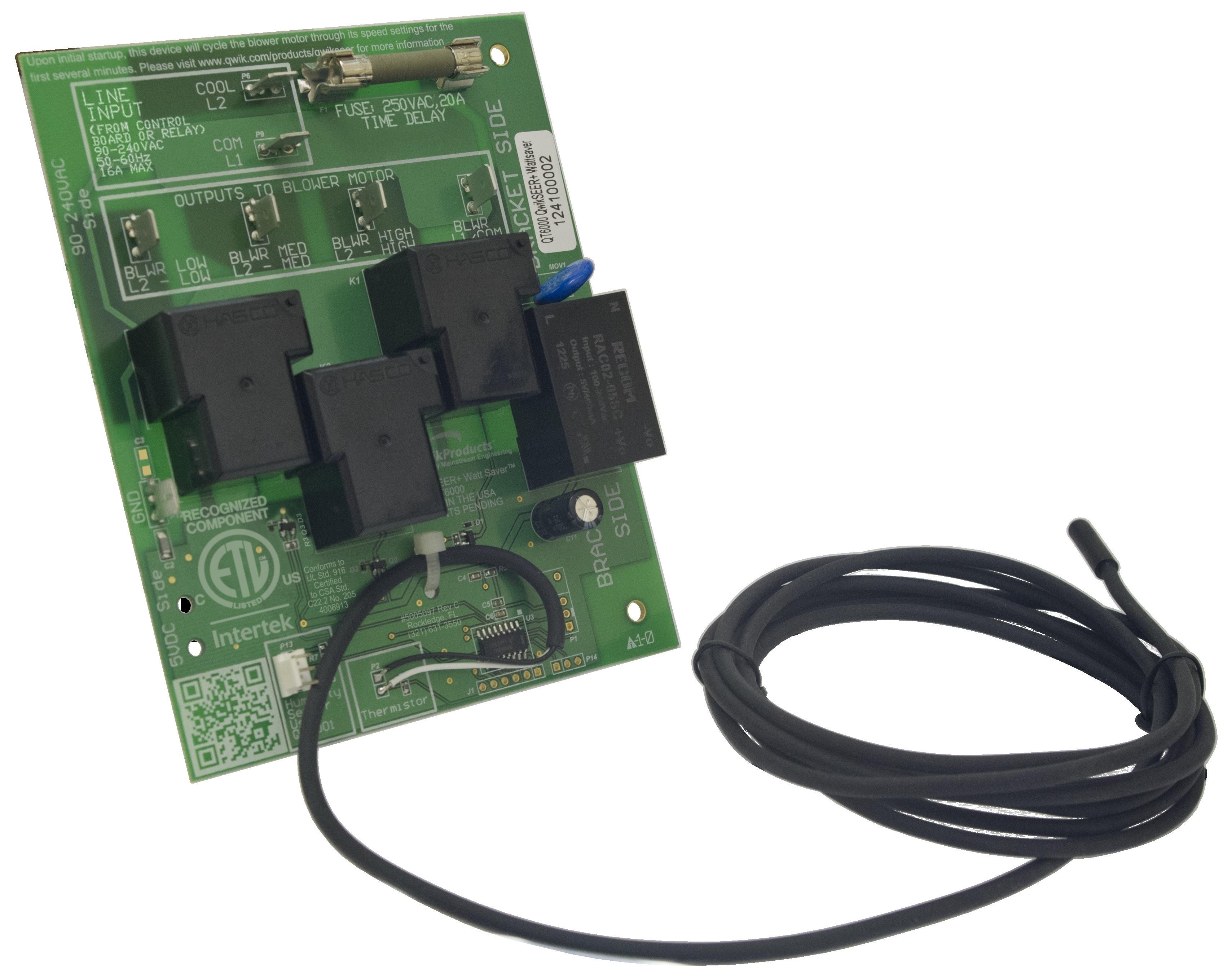 ROCKLEDGE, Fla. —  QwikProducts™ by Mainstream Engineering announces the launch of QwikSEER+WattSaver™, an innovative and cost effective electronic control that reduces energy consumption of existing air conditioners and heat pumps. Using up to 13 percent fewer watts, QwikSEER+™ instantly upgrades the efficiency of most central heating and cooling systems.
QwikSEER+™ is a simple retrofit of existing air conditioning and heat pump systems with Permanent Split Capacitor motors. PSC air conditioning systems are installed with the blower fan set to run at a single speed, even though the motor is capable of running multiple speeds. The easily installed QwikSEER+WattSaver™ control board monitors evaporator coil temperature and humidity levels and automatically selects the optimal fan speed based on real-time environmental conditions. The end result is saving of up to 13 percent in energy usage and lower humidity levels – in other words, increased comfort at lower cost.
With the QwikSEER+™'s "plug & play" design, the control board can be quickly installed, and no changes of the system controls or thermostats are necessary; QwikSEER+™ handles everything automatically. QwikSEER+WattSaver™ will be on display in booth 1324 at the Air Conditioning Contractors of America Conference 2013 in Orlando, Fla. Feb. 26-March 2.