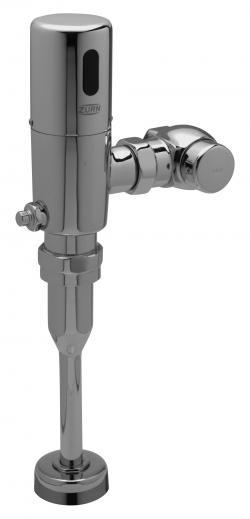 ERIE, Pa. – Zurn Industries, LLC recently introduced a sustainable, advanced-technology expansion of its ZTR-Series Flush Valve product line: the ZTR Long Life Series [ZTR-LL], featuring a 10-year battery life based on 4,000 flushes per month.
The Zurn ZTR-LL Series delivers a low-powered sensor platform with software compatible with long-life battery technology. The ZTR-LL Series results in a reduced number of battery changes over the life of the valve by two-thirds compared with traditional battery-powered valves.
This next generation technology ZTR-LL Series includes the ZTR6203 Sensor Flush Valve for urinals and the ZTR6200 Sensor Flush Valve for water closets.
"The new ZTR-LL Series is part of the overall Zurn commitment to deliver innovative, sustainable products that save customers time and money," says Bob Carter, product manager, Zurn Commercial Brass. "When matched with Zurn fixtures, the ZTR suite of sensor flush valves provide substantial water savings, reduced maintenance costs and provides a stylish design."
The ZTR top-mounted sensor flush valves are equipped with chloramines-resistant internal seals that require less maintenance and add to the valve's longevity.