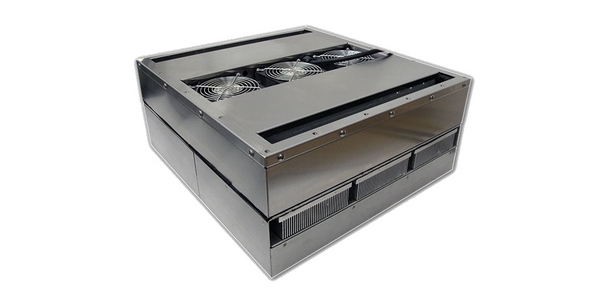 TECA introduces the largest flush-mounted high-performance, high-efficiency thermoelectric air conditioner currently available on the market. For enclosures with limited space, flush-mounted air conditioners offer cooling without physical intrusion into the enclosure. The company's newly expanded line has the highest cooling capacity ratings in the industry, allowing for thermoelectric cooling in even larger applications. TECA's new air conditioners mount flush against the enclosure without the aid of additional frames, flanges or accessories. Environmental gasket and hardware are included to preserve the enclosure's environmental integrity.
High-efficiency models and energy-saving Eco-Mode reduce operation costs. TECA's "Green Zone" or high- efficiency model has a COP of 0.83. Exclusive to TECA air conditioners is the Eco-Mode feature which, in the new line of air conditioners, uses up to 85 percent less energy than the active mode.
The company's newest flush-mounted thermoelectric air conditioners are configured for environments including NEMA-12, NEMA-4 and NEMA-4X. Industrial grade or military grade fans are used depending on customer requirements. Customization is available.