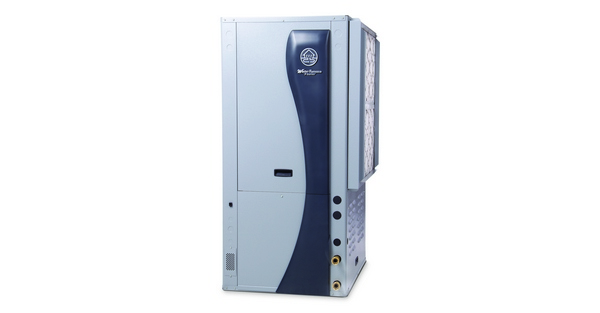 FORT WAYNE, Ind. — WaterFurnace International, Inc. announces its 7 Series 700A11 geothermal heat pump has been honored with a 2014 AHR Expo Innovation Award in the "heating" category.
Encompassing a broad cross section of the HVACR marketplace, the winning entries were selected in 10 categories and represent the most innovative new products among thousands that will be displayed at the 2014 AHR Expo. A panel of judges made up of ASHRAE members evaluated products submitted based on innovation, application, value to the user and market impact. The winning products will be honored at a special ceremony Jan. 22 during the 2014 AHR Expo.
"We're incredibly proud the 7 Series won one of the most celebrated awards in our industry," said WaterFurnace President and CEO Tom Huntington. "It reflects WaterFurnace's dedication to innovation and is especially humbling since the 7 Series was chosen over some amazing products from the biggest names in HVAC."
The 7 Series is the first variable capacity geothermal unit available for homeowners and the only unit to surpass both 41 EER and 5.3 COP, efficiencies twice that of traditional air conditioners or heat pumps and 30 percent greater than current geothermal units. The unit utilizes a soft-start variable capacity compressor, in concert with a variable speed ECM blower and variable speed loop pump. This allows the unit to scale output to exactly the level needed rather than the "high" or "low" speeds found in normal systems. The 7 Series can ramp down to 20 percent of normal operation for ultra-efficient conditioning or up to 130 percent output using SuperBoost, for periods when extra cooling is needed. The capacity range is the industry's widest and can even eliminate the need for auxiliary heat.
The 7 Series also utilizes Aurora, WaterFurnace's next-generation of controls, to continuously monitor and optimize operation, helping improve convenience for contractors. Aurora provides two-way communication between components, robust troubleshooting capabilities and advanced communication protocols, including integration to home automation networks and whole-home energy monitoring.
Introduced in July 2012, WaterFurnace's 7 Series achieved the ENERGY STAR Most Efficient designation in 2012 and 2013. Through Dec. 31, 2016, homeowners who install an ENERGY STAR rated geothermal system in the U.S. are eligible for a 30 percent federal tax credit.