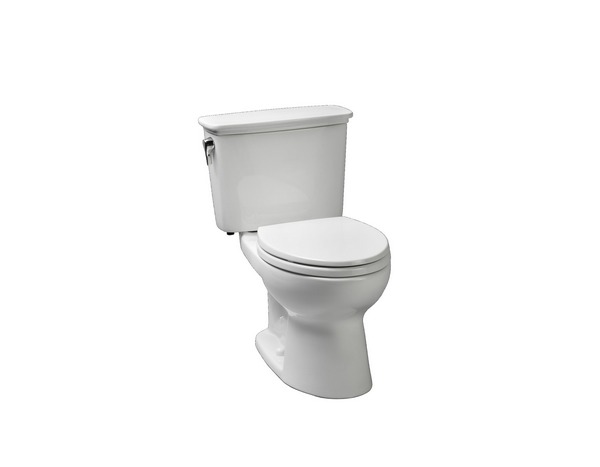 MORROW, Ga. — TOTO's popular Eco Drake line of high-efficiency toilets increases its versatility with the Eco Drake Transitional HET, which will add an alluring design element to bath interiors for residential, hospitality and commercial environments.
People-Centered Design
The Eco Drake Transitional HET's tank flares gently as it rises to support a generous lid with a distinct lip that has been molded into a shelf, creating newfound space for toiletries, tissues or other bathroom necessities.
Inclusive Design
This inclusive design HET is 17 inches from its base to the top of the seat, making it easy to sit and rise comfortably for people of all ages and abilities.
E-Max Flushing System
The gravity-fed Eco Drake Transitional toilet offers TOTO's plant-friendly E-Max flushing system, which provides superior 1.28 gallons per flush performance by utilizing:
High head pressure to maximize flow rate
Re-engineered 3-inch flush valve that sits higher in the tank and prevents clogging
Specially designed fill valve that provides the height necessary to produce its extra powerful head pressure
Two and 1/8-inch glazed computer-designed trapway
Quiet siphon-jet action for powerful flushing