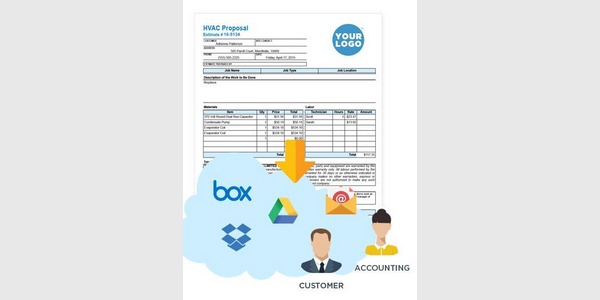 The paper- and worry-free mobile app software solution, ProntoForms HVAC Pack, allows HVAC forms to be quickly and easily deployed on phones and tablets.
With the app, users can submit estimates, work orders, invoices and start-up inspections. Users can also access and easily embed price/parts, employee and customer info within forms.
Key features include:
Rich data: Add rich data to HVAC forms and take them to a whole new level.
Capture photos and sketch on top of them to provide a visual of site-related activities and better report on jobsite issues.
Capture client signatures: Capture in-form signatures from clients and workers, to ensure official signoff or work authorization.
Add price or parts to any form: Access and embed office data such as parts/price lists, labor costs or customer details, right within forms.
To get more information on ProntoForms, visit here.