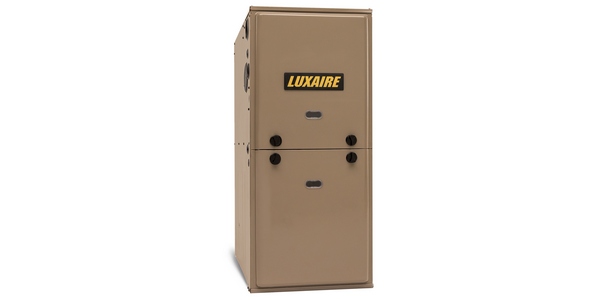 MILWAUKEE, Wis. — The Luxaire brand of Johnson Controls introduces two additions to the LX Series of residential gas furnaces—the TM8Y and the TM9Y models. Both units are the product of advanced manufacturing processes and more than 125,000 hours of testing. They deliver AFUE ratings of 80 and 96 percent to ensure energy-efficient performance and savings of 20 and 37 percent when compared to older 60 percent AFUE models. The TM9Y model is Energy Star rated.
In addition to two-stage heating and a standard ECM motor, the furnaces feature:
Minimal conversion for upflow, horizontal and downflow applications
Easily accessible controls and no knockouts for easier installation
Compact 33-inch height for installation in tight spaces
Built-in, high-level self-diagnostics with fault code display for simplified servicing
Electric hot surface ignition that conserves fuel
100 percent shut-off main gas valve
High heat transfer aluminized steel tubular heat exchanger with lifetime limited warranty
Both the TM8Y and TM9Y offer Luxaire's industry-leading five-year complete assurance limited warranty, which provides optional furnace replacement in the event the heat exchanger fails within five years of installation.
For more information, visit www.luxaire.com.