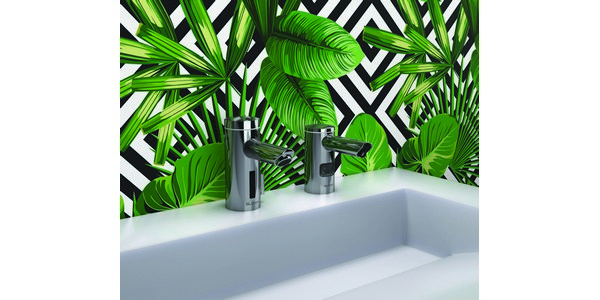 FRANKLIN PARK, Ill. – Sloan has partnered with GOJO Industries on the release of its new line of sensor-activated soap dispensers, designed to match some of its most popular faucets.
The seven new soap dispensers — available hardwired or battery-powered — provide the same style, performance and durability as the faucets they are designed to be paired with, creating the ideal on-deck experience for a unique design vision.
Sloan sensor-activated soap dispensers feature GOJO foam soap for a luxurious hand-washing experience and are well suited for commercial restrooms such as airports, schools and office buildings.
Each of Sloan's new soap dispensers are engineered for GOJO refills designed exclusively for Sloan. All soap dispensers come with two soap refills in 1500 ml. When reordering, customers can select either 1500 ml or 2300 ml green-certified foam soap refills.
The new soap dispensers can be ordered individually or coupled with existing Sloan faucet lines including the BASYS, Optima and Sloan series. The dispensers are easy to install and maintain.
Select soap dispensers will also be available in Sloan's special finishes, including polished brass, brushed nickel and brushed stainless, in addition to the standard chrome finish, to bring an added level of elegance to the restroom.
For more info, visit: https://www.sloan.com/design/innovations/innovations-design/sloan-soap-dispensers.