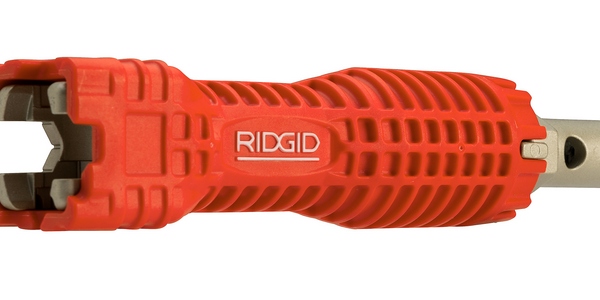 Under-sink plumbing just got easier with the new RIDGID EZ Change Faucet Tool, a multipurpose tool for installation and removal of faucets and sink strainers.
The EZ Change Faucet Tool is used to fasten and remove tab mounting nuts and supply line nuts. It has a short body for easy access in tight spaces and includes a shut-off valve wrench to assist with stubborn valves.
The tool features a unique cubed insert that is compatible with a variety of common nut sizes and is ideal for most common 2-, 3-, 4- and 6-tabmounting nuts. In addition, it has a retainer for three- or four-slot strainer baskets; a 5/8-inch-deep welled socket is ideal for single-hole mountings.
The EZ Change Faucet Tool comes with the RIDGID full lifetime warranty. For more info, visit: RIDGID.com.