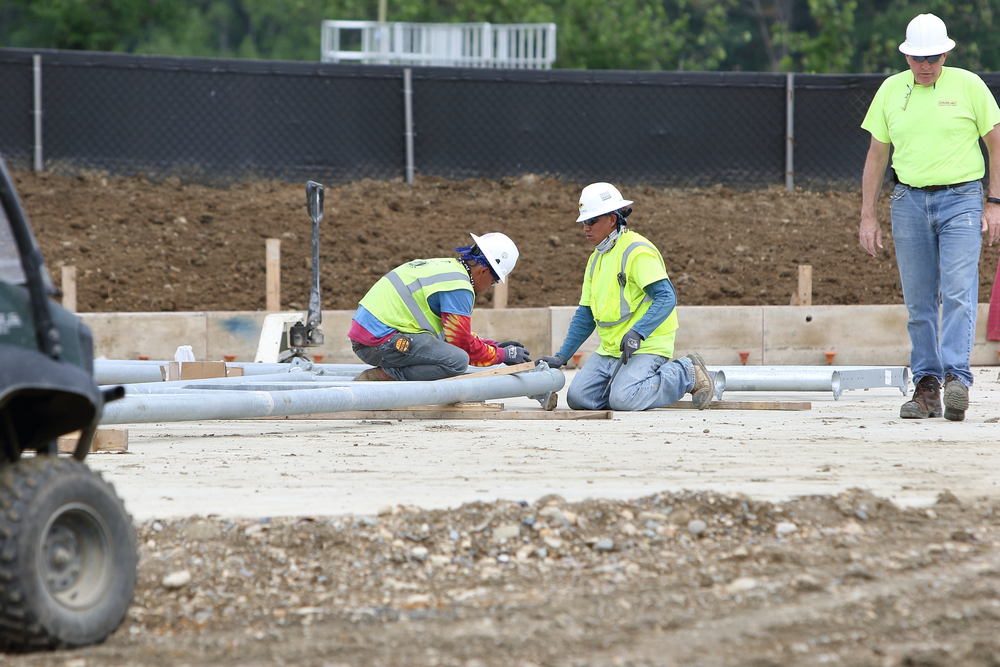 A year and a half into the COVID-19 pandemic, many manufacturers are reporting strong business results with some semblance of business as usual. However, a growing skilled labor shortage may challenge a full recovery, according to a new Workforce Institute at UKG report1 on "The Resilience of Manufacturing." And the plumbing manufacturing industry is no stranger to this ongoing challenge.
Before the pandemic, many manufacturers were already understaffed, with 38% reporting they had issues finding candidates with the right skills, the report noted. That number had climbed to 54% by April 2021. Staffing challenges are being exacerbated by younger people not entering the trades — fueled by fewer shop and trades classes being offered in high schools and older workers retiring.
The manufacturing skills gap in the United States could leave millions of jobs open and cost manufacturers a great deal of money.
To meet labor demands, though, some plumbing manufacturing companies are getting creative with talent searches and skills training. They're doing things like recruiting people with non-traditional experience or who have been out of the workforce for long periods, offering higher wages and re-training and cross-training current employees. They're also turning to automation and technology to augment workforce limitations.
Cross-training working for PMI members
To encourage collaboration and offer professional development opportunities for employees, Plumbing Manufacturers International members Delta Faucet Co. and Hansgrohe have participated in parent company Masco's Talent Exchange Program.
Lie Wang, a senior manager of manufacturing techniques and cost management for Hansgrohe-Shanghai, came to the U.S. to work on a six-month manufacturing and automation project for Delta, according to a Delta blog article. Wang had experience at Hansgrohe-Shanghai helping to automate manufacturing processes that had previously been completed manually, which saved money and time.
Wang's assignment in the U.S. was to "identify automation opportunities within Delta's manufacturing environment; create business cases for connected equipment, visualization and automation and help implement capital equipment projects regarding automation," stated the article.
"Talent exchanges are a great tool to help drive employee growth," said Renee Straber, vice president, chief human resource manager at Masco, in the article. "We know the more we create opportunities for our people to experience stretch on the job, build diverse supportive networks and integrate their new experiences, the faster our people and our companies will grow. We are doing this in various ways within and across our Masco business during COVID-19, and we plan to continue using these types of talent swaps — or talent sharing — as critical developmental opportunities for employees."
Using non-traditional hiring, training methods can help
Manufacturers looking to shore up talent are getting creative. About 48% said they're recruiting people with non-traditional experience and providing technical training as needed, according to the Workforce Institute report.
Cited in the report, manufacturing companies' recruitment challenges run the gambit, with the following four topping the list: finding candidates with the right skills, finding candidates with the right experience, competing with other manufacturers for skilled talent and maintaining a strong pipeline of qualified candidates.
During the first year of the pandemic, manufacturers said they hired or considered hiring individuals from alternative talent pools — such as those who have been out of the workforce for two years or longer, individuals unemployed because of the pandemic and people with non-traditional skills or work histories. Today, manufacturers are going further to address skilled-labor shortages by teaching important additional skills to their existing workforce. About 63% are reskilling employees, 60% are cross-training employees and 44% are offering on-demand employee training materials, the Workforce Institute report noted.
As manufacturers look to the future, many say they will increase investments in technology and automation to, in part, offset skilled labor issues. About 54% are forecasting greater use of technologies and practices to help enhance their workforces — through automation, analytics, reskilling and upskilling, noted the Workforce Institute report. To better predict and mitigate risks in manufacturing and supply chains, about 40% envision using more artificial intelligence and machine learning.
Judy Wohlt is a writer for Plumbing Manufacturers International.
Editor's Note: This article was adapted from the blog article "Manufacturers' Need for Talent Inspires Ingenuity" originally posted at safeplumbing.org.
1.https://mms.businesswire.com/media/20210525005202/en/880636/1/The_Resilience_of_Manufacturing_Workforce_Institute_at_UKG_May21.pdf
Photo credit: James Kim Photography + PC Construction.