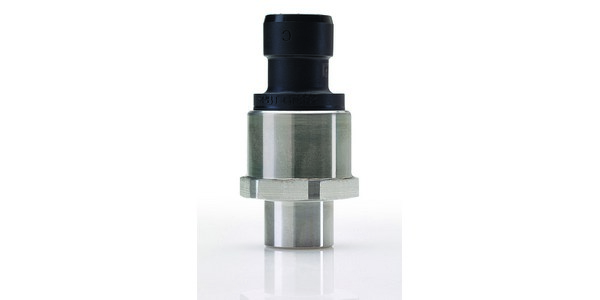 Danfoss introduces its DST P100 pressure sensor — a new, reliable, robust and cost-effective pressure sensor. Backed by more than 30 years of experience with sensor technology and featuring a stainless steel design and hermetically sealed media interface, the sensor can withstand even the harshest application environments, making it suitable for refrigeration and air-conditioning applications.
The DST P100 sensor offers premium MEMS technology at a competitive price. It's built with a robust, welded design, eliminating the need for an internal O-ring and reducing the number of potential leak points. The hermetically sealed design provides excellent media compatibility and makes it compliant for today's and future refrigerants. Plus, the physical properties of its piezoresistive silicon allow for scalable performance and outstanding over-pressure and burst-pressure capabilities.
Self-diagnostic features available with the DST P100 sensor allow for automatic sensor failure detection, which translates into increased machine uptime and reduced troubleshooting costs. This option is made available through a new, modular electronics platform from Danfoss, of which the DST P100 sensor is the first in a family of new products to adopt. It supports best-in-class sensor performance and long-term reliability over the product's lifetime.
Additional features and benefits of the DST P100 sensor include:
High precision: The sensor provides improved accuracy in a lower-temperature range, allowing for a more efficient superheat control.
Reliability: The product packaging of the MEMS sensor and electronics allows for vibration resistance, thermal management and protection against moisture ingress.
Thorough testing: A "test-to-failure" method is an important part of the Danfoss product development process, providing increased product specification and insight into product design. This method also allows for faster optimization and testing, improving time to market.
Forward-looking: The diagnostic capabilities with this sensor will benefit OEMs today — saving on troubleshooting costs — and well into the future, as more products integrate electronic capabilities.
Scalability: The new electronics platform enables OEMs to fine-tune the sensor performance specific to their application. OEMs can be confident in their decision to implement the DST P100 sensor on their machines, as it will provide immediate performance benefits as well as long-term reliability and adaptability.