Archive
HVAC
Product News
Trane Introduces XV19 Low-Profile Variable Speed Heat Pump for Residential Heating, Cooling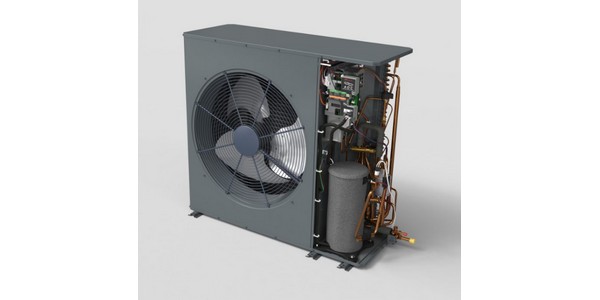 DAVIDSON, N.C. – Trane  is now offering XV19, a new low-profile variable speed heat pump. The product runs quietly, which makes it ideal for units located close to indoor or outdoor living spaces, and in regions with noise ordinances.
The heat pump can be used in most residential buildings and comes in 2-5 ton capacities with maximum operating sound levels of 43 to 57 A-rated decibels. When it is not required to run at full capacity, the XV19 will run at slower speeds and store energy, which increases efficiency and lowers utility costs. The heat pump can run from 30 to 50 percent of rated capacity.
XV19 also uses ComfortLink II controller to provide simple setup and configuration. To help keep the unit running at top performance, contractors can diagnose issues remotely via the latest Nexia dealer diagnostic platform.
The system features a seasonal energy efficiency rating of up to 19.5 and heating seasonal performance factor of up to 11.5, which makes it Trane's most efficient variable speed residential heat pump to date. Each unit is built with a Climatuff variable speed compressor, condenser coil with refrigeration grade copper tubes, aluminum fin surface to maximize heat transfer and an integrated fan system with swept blade design to improve airflow and reduce sound levels.
The XV19 low=profile variable speed unit also features a 10-year registered limited warranty on the compressor, coil and parts.
For more info, visit trane.com/residential.