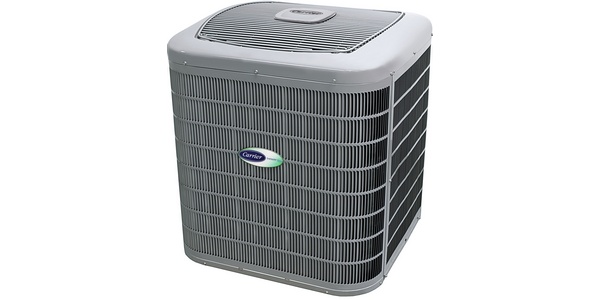 INDIANAPOLIS, Ind. – Carrier has redefined what is possible in a cooling system with the introduction of its new Infinity 20 Air Conditioner with Greenspeed intelligence.
Systems with Greenspeed intelligence run quietly and at different speeds, allowing them to operate at longer run times but at lower and steadier capacities to better manage humidity. The combination of performance and precise temperature control of these systems allows them to adjust to the heating and cooling demands of the home, which can also lead to energy savings.
When paired with an Infinity system control and Infinity furnace or fan coil, the Infinity system provides precision in temperature control and leverages Carrier's proprietary Ideal Humidity technology to manage humidity without overcooling.
The most efficient system in this lineup features 20.5 SEER and 15.5 EER and boasts the lowest max-speed sound ratings among all competitive variable speed air conditioning systems.
For more info, click here to view video.