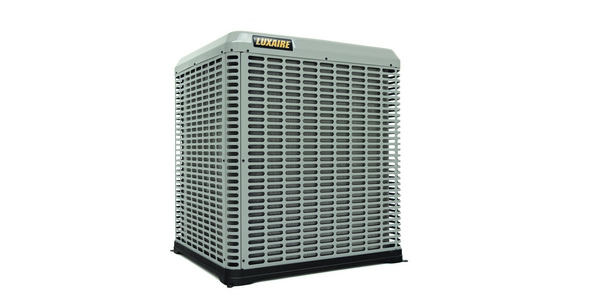 MILWAUKEE, Wi. – With up to 19 SEER efficiency, the new two-stage, Acclimate Series air conditioning unit from the Luxaire brand of Johnson Controls can save up to 47 percent on energy use compared to older 10 SEER units. The Energy Star-certified AL19 air conditioner, available in 2-5 tons, meets rigorous energy-efficiency performance levels set by the U.S. Environmental Protection Agency.
These units can be sold as part of a complete Acclimate residential system or as a premium upgrade to an existing system. It provides contractors and homeowners flexible options by matching it with either a variable speed air handler or a standard ECM air handler.
Systems can be installed with a conventional two-stage thermostat or the communicating Wi-Fi-enabled Acclimate Hx Touch-screen Thermostat, which allows remote monitoring and diagnostics using the Hx Pro App. The unit can also communicate with competitive controls for greater installation flexibility.
Matched equipment includes furnaces, coils and air handlers, all of which are optimized to work together, maximizing comfort and overall performance. Other features include:
A swing-open electrical box that provides full corner access to the inside of the unit for easy maintenance, installation and service
Advanced SilentDrive Sound Reduction system which includes swept-wing fan, high-efficiency ECM fan motor, sound enclosure and composite base for quiet, efficient air circulation
A smaller footprint that allows the unit to fit into compact spaces without sacrificing performance
Luxaire Acclimate Series AL19 units include a one-year labor limited warranty, lifetime compressor limited warranty and 10-year parts limited warranty on registered outdoor units.
For more info, visit www.luxaire.com/acclimate.