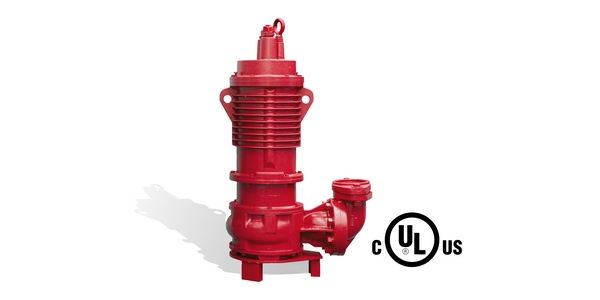 CEDARBURG, Wis. – Weil Pump, a Wilo Company, has received CUL approval on its entire submersible 1600 and 2500 series sump and sewage pump product lines available in 575 V.
Weil's 1600 and 2500 submersible double seal pump series can be used to pump wastewater, unscreened solids and water containing silt or other pollutants. Suitable applications include sewage/sanitary, truck loading docks, parking lots, storm water pumping from underpass drainage and areas flooded from overflowing rivers, streams, below-ground vaults and wastewater pits. The pumps are available in high-density cast iron or cast 316 stainless steel and include the motor, case and impeller with the same materials of construction.
Weil's explosion-proof pumps come standard with moisture sensor, temperature limiter, flame arrestor, welded motor chamber plugs, welded cable nut fittings and stainless steel UL/cUL nameplates. The pre-existing offering included the pump series with single-phase voltages of 115 or 208-230 V, and three-phase voltages of 208-230 or 460 V, which are standard in the United States. By engineering the existing series to include 575 V models, Weil is now able to accommodate customers in Canada requiring the updated voltage. Weil's 575 V offering also includes vertical column pumps for pumping wastewater and other unscreened liquids containing solids.
In addition to expanding its submersible pump product offering to serve the Canadian market, Weil recently received cUL approval on all of its existing double seal submersible explosion-proof pumps for both the United States and Canada, as well as added a 50 Hz offering to the line. All of Weil's submersible motors, condensate return pumps and control panels, built in-house, now carry UL/cUL approval.
For more information, visit http://weilpump.com.