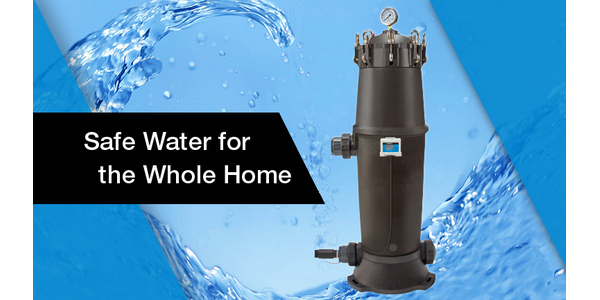 Watts has released its Big Bubba S100 complete whole-home filtration solution. This certified point-of-entry system gives plumbing contractors a solution for homeowners concerned about lead, PFOA, PFOS, cysts and chlorine taste and odor in their drinking water.
Big Bubba is certified to reduce 99.62% of lead and 98.26% of PFOA and PFOS in drinking water (at maximum of 4 gpm). It is also certified to reduce cysts, chlorine taste and odors. In addition, a volumetric flow monitor alerts the user when filter cartridge changes are due, and a high-capacity 0.5 micron carbon block filter (84,480 gallons) is included.
For more information, click here.