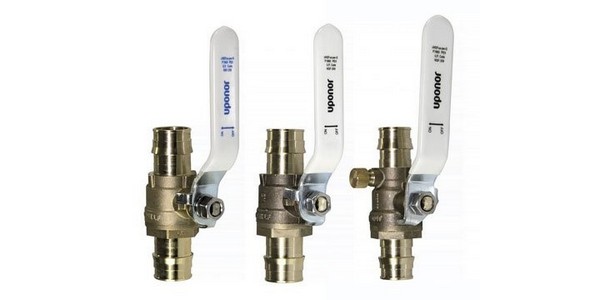 Delivering higher value for residential projects and helping commercial projects meet stringent demands, Uponor North America now offers a newly redesigned line of ProPEX ball valves for PEX-a plumbing and hydronic distribution applications.
The residential and commercial offerings provide superior quality and performance at a competitive cost. Manufactured from premium, lead-free, dezincification-resistant brass, these full-port ball valves feature positive tube stops that ensure installers insert the valve into the pipe far enough without overextension. The valves all feature a blowout-proof stem design to ensure a lifetime of trusted reliability that professionals have come to expect from Uponor. In addition, the ASTM F1960 connection method offers a solid, strong seal without the need for glues, torches or fire watch, providing greater safety and cost savings on job sites.
For more info, visit: https://uponor.greenhousedigitalpr.com/propex-ball-valves/.