eNews
Industry News
Largest Air Source Heat Pump in NYC Installed at Hudson Research Center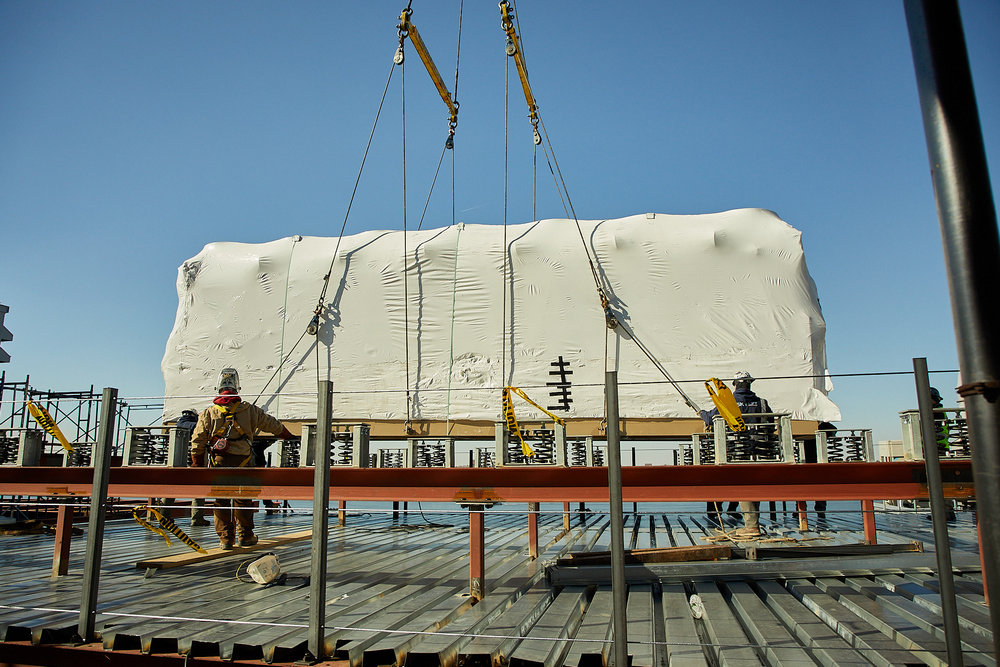 Taconic Partners, Silverstein Properties, Jaros, Baum & Bolles and Perkins&Will have installed electric air source heat pumps at Hudson Research Center, providing more efficient heating and cooling for the facility. The implemented technology is the first of this scale to be used for commercial laboratories in New York City, setting a new standard for sustainable practices in commercial lab spaces.
To meet stringent requirements of NYC's Local Law 97 and satisfy the developers' commitments to energy efficiency and sustainability initiatives, advanced decarbonization strategies have been implemented for the building and its systems.
On the rooftop of the property, new air source heat pumps will utilize electricity to heat the building, rather than burning fossil fuels. Coupled with low temperature hot water design, the air source heat pumps open opportunities for advanced heat recovery and reduce the building's overall energy consumption.
Located at 619 W. 54th St., The Hudson Research Center is a 320,000-square-foot, mixed-use hub for innovation in New York City's growing life sciences sector. Taconic Partners and Silverstein Properties are repositioning three floors of the property from office to wet laboratory.
Photo credit: Eric Vogel