eNews
Industry News
Mounting Water Efficiency Legislation on PMI's Radar
States need guidance and practical answers to help curb water consumption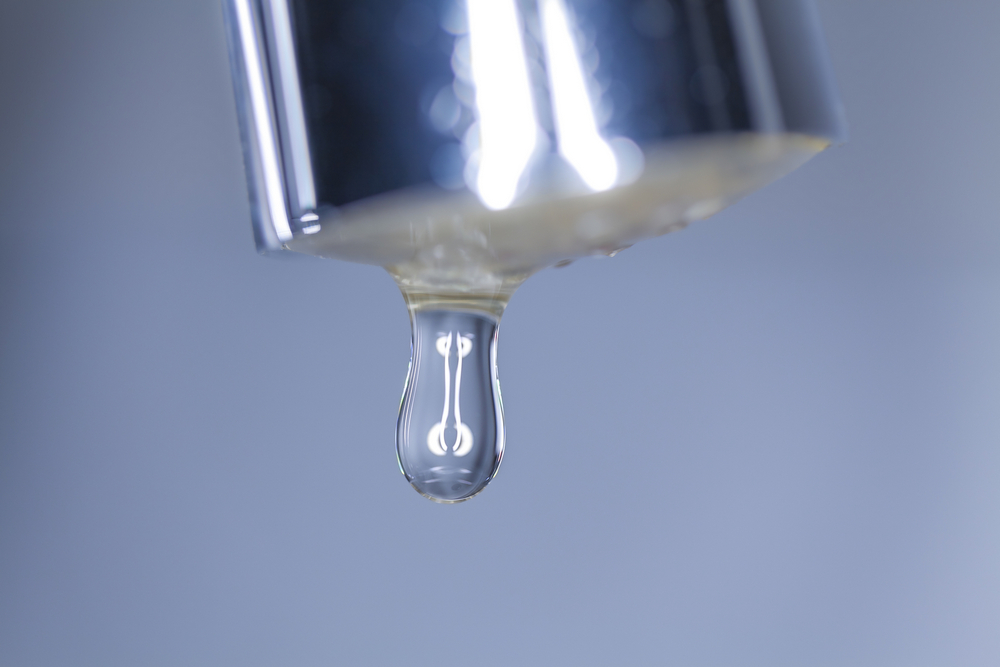 By Kyle Thompson and Jerry Desmond
States concerned with depleted water resources – especially those experiencing drought – have been ramping up legislative efforts that aim to conserve water and boost water efficiency.
Plumbing Manufacturers International keeps close tabs on state water efficiency legislation and offers policymakers regular feedback and technical support that often leads to innovative, practical solutions, such as water system leak detectors. Industry guidance helps curb the potential impact water efficiency legislation could have on the performance of plumbing fixtures and fittings.
Leak detection, WaterSense flow rates provide sensible solutions
Let's take a look at some of the latest proposed water-efficiency legislation that PMI is tracking for further insight and potential solutions.
California tends to propose large volumes of water-efficiency legislation because of its shrinking water supply. In 2022, the state may be considering legislation similar to AB 1434, a bill that proposed to lower per-capita daily indoor residential water usage over the next decade.
Assembly Member Laura Friedman, the bill's author, recently amended the bill to implement the recommendations of a 2021 report by the state Department of Water Resources and the State Water Resources Control Board. The report recommended that urban water suppliers achieve an indoor residential water-use efficiency standard of 55 gallons per capita per day by 2023; 47 gallons per day by 2025 – a reduction of 8 gallons GPCD; and 42 gallons by 2030 and beyond, a reduction of another 5 GPCD. This could drive legislators to push for lower-flow rates for plumbing fixtures. A new measure similar to AB 1434 is anticipated.
Meanwhile, bills in Illinois, New Jersey, Pennsylvania and Utah are focusing on decreasing flow rates for plumbing fixtures. The good news is that all of these bills propose following flow rate levels from the Environmental Protection Agency's WaterSense program. WaterSense toilets, showers, faucets and urinals use 20% less water than federal requirements. However, it becomes a concern when states choose to consider flow rates lower than WaterSense levels.
A newly introduced bill in New York, AB 8601, would require water detector alarms, such as leak detectors, in residential and some commercial buildings. The bill places a spotlight on an increasingly popular trend to stop water waste by using innovations to detect leaks and unusually high water use.
The latest residential leak detectors on the market help homeowners and building owners save water. Water suppliers use more complex systems to monitor and track leaks and water-use levels throughout their water distribution networks. Ultimately, these leak detectors and water-use monitoring systems can help states achieve water conservation goals.
How important is leak and water-waste detection? Consider that a water main breaks every two minutes in the United States, according to the American Society of Civil Engineers. Those main breaks, along with leaks, cause a daily loss of an estimated 6 billion gallons of treated water.
Advocacy, the right timing can help deter economic disruptions
As drought concerns continue and water conservation grows in importance, more states are likely to propose legislation to lower plumbing-fixture flow rates, curb water consumption and require recycled water use.
Conserving water and boosting water efficiency are excellent goals for states; however, PMI wants to ensure the conservation and efficiency methods used don't cause unintended consequences.
For example, plumbing experts and scientists have been studying the potential adverse effects of installing low-flow fixtures into aging plumbing systems with oversized pipes.
Andrew Whelton, Ph.D., associate professor of civil, environmental and ecological engineering at Purdue University, shared one such study on "Right Sizing Tomorrow's Water Systems for Efficiency, Sustainability & Public Health," at the PMI21 Manufacturing Success Conference in November. The EPA-funded study provides critical information on better understanding and predicting water quality and health risks posed by decreased water use and low-flow rates in water systems. That's why state and municipal water infrastructure, which can be too large, broken or leaky, must be considered, too.
All about timing
Timing is another matter on PMI's radar. Often, state legislators propose tight deadlines for plumbing manufacturers, retailers and distributors to make the necessary product and inventory changes required by various water-efficiency legislation. To avoid economic disruptions, manufacturers need time and resources to make any product compliance changes, while retailers and distributors need time to clear their shelves of older, non-compliant inventory.
PMI will continue to advocate for responsible water conservation and water-efficiency legislation at the state and federal levels to protect the performance of plumbing fixtures and fittings. Efforts include working with regulators and policymakers to provide feedback on bill language, offering technical expertise and guidance – through staff and committee input and submitting testimony at hearings when necessary.
Kyle Thompson is technical director at PMI and reviews legislation and codes in development for manufacturers and reports those developments to the PMI membership. He can be reached at kthompson@safeplumbing.org.
Jerry Desmond is PMI's California government affairs consultant and a legislative advocate at Desmond & Desmond LLC. He can be reached at jerry@desmondlobbyfirm.com.