HVAC
Industry News
Sensi Touch Smart Thermostat Wins AHRI 2021 Integrated Home Competition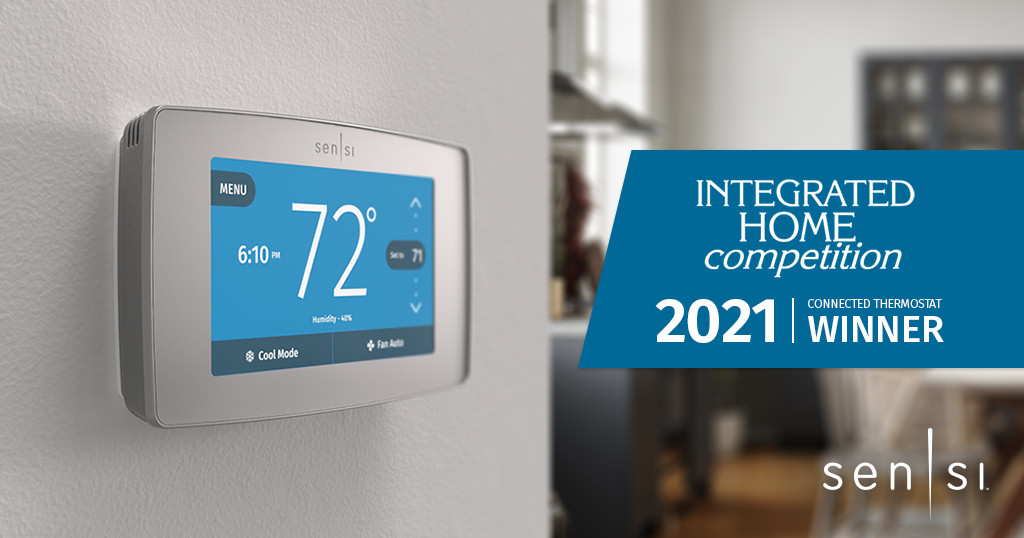 Emerson announced its Sensi Touch smart thermostat has been selected by Air Conditioning, Heating and Refrigeration Institute as a winner for the 2021 Integrated Home Competition.
With easy installation and high compatibility with most HVAC systems, the Sensi Touch helps contractors provide faster setup for customers, saving them time in the field. The thermostat also offers further simplified setup and use through a top-rated mobile app. And, with digital branding for contractors, their business is front and center for homeowners, helping build business and customer loyalty.
Each thermostat offers customers information to help maintain HVAC equipment through smart alerts, service reminders and usage reports. The Energy Star-certified Sensi Touch smart thermostat also helps homeowners save up to 23% of their HVAC energy usage through features like geofencing, seven-day flexible scheduling, remote access and in-app system usage.
For more information about Sensi Touch Smart Thermostat click here.
Each year, the Integrated Home Competition selects manufacturers who produce high-quality and innovative designs that contribute to the greater energy efficiency movement. To learn more, click here.