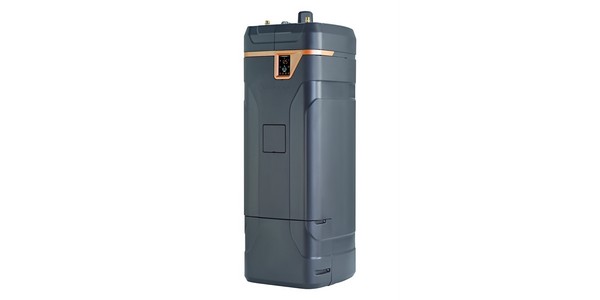 The Essency EXR, the world's first on-demand residential tank water heater, ushers in the next generation of home hot water solutions for the U.S. market.
The Essency EXR offers 80 gallon FHR performance in a 55 gallon tank water heater, with added benefits such as a long-lasting polymer tank warrantied to last for 20 years; straightforward installation procedures using standard system connectors; low maintenance; simplified servicing and repair thanks to componentized parts design; unique thermal battery-type process of using tank-stored water to heat up incoming tap water via a high-powered heat exchanger and patent-pending SmartCore Technology.
Designed from the ground up as a new kind of water heater, the Essency EXR gives the plumbing industry an exciting new product that meets the need for a more expansive, easy to maintain and easy to use hot water system for today's new and existing homeowner markets.
For more information, visit www.essencyhome.com.