eNews
Industry News
IAPMO Hires John Watson as Vice President of Industry Relations and Business Development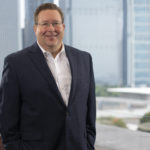 John Watson has been hired as vice president of Industry Relations and Business Development for the IAPMO Group. Watson has more than 30 years of plumbing industry experience in product development and compliance management.
Prior to joining IAPMO, he was the senior manager of Compliance & Sustainability for Elkay Manufacturing. Before that he was the director of Water Efficiency & Technical Services for Sloan Valve. He also held several positions at Chicago Faucet, where he started in engineering and completed his tenure in operations.
He is involved in multiple professional volunteer associations, serving on the ASME A112 Main Committee, the ASME/CSA Joint Harmonization Task Group for plumbing products, and several ASME working groups; he is a member at large of the KCMA A161.1 Standards Committee. He is also a past board member of Plumbing Manufacturers International and served on several Water Quality Association committees when he was active in the WQA.