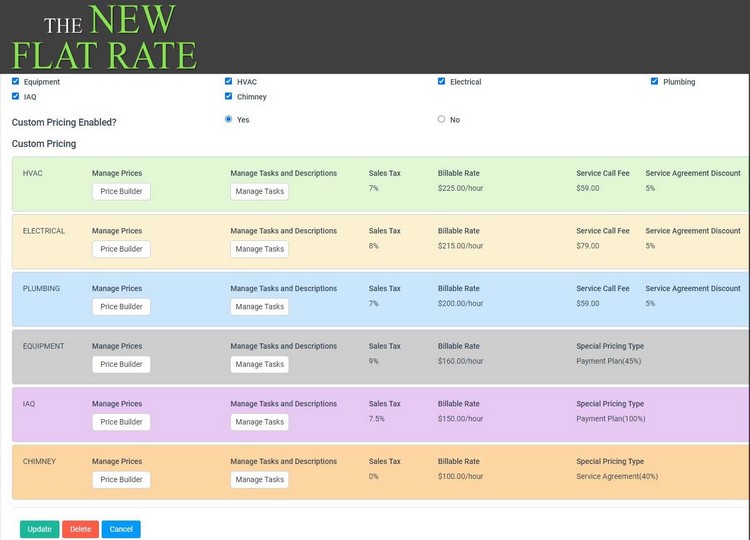 The New Flat Rate, a price-generating software for home service contractors, continues to display its dedication to the home service industry by implementing upgrades that will improve efficiency for contractors using the system by 80% or more.
Two of the major upgrades include the module builder and the optimized publish functionality. With the module builder, The New Flat Rate can address member needs by easily adding new verticals to their software upon request.
The New Flat Rate has thousands of menu pricing pages with thousands of tasks, which originally caused slower response times. With optimized publish functionality, publish speeds have been increased 10 times across the board and have reduced wait times for price updates by at least 80%.
These upgrades come on the heels of The New Flat Rate's Housecall Pro integration, which eliminated manual data entry while seamlessly passing information between the two apps with the click of a button.
Additional upgrades for The New Flat Rate software include:
Customizable technician pages
Multiple material increases to keep up with changing market demands
The implementation of the Data Integrity Project, which reduces unnecessary data that comes from demonstrating or training with the app
Smoother ServiceTitan Pricebook setup, which improves internal efficiencies when setting up The New Flat Rate prices in members' ServiceTitan Pricebook
Mobile App and Admin Dashboard End User License Agreements
For more information, visit https://thenewflatrate.com/.