Product News
New Functionality in Smart Thermostat Helps Reduce Concentration of Airborne Pathogens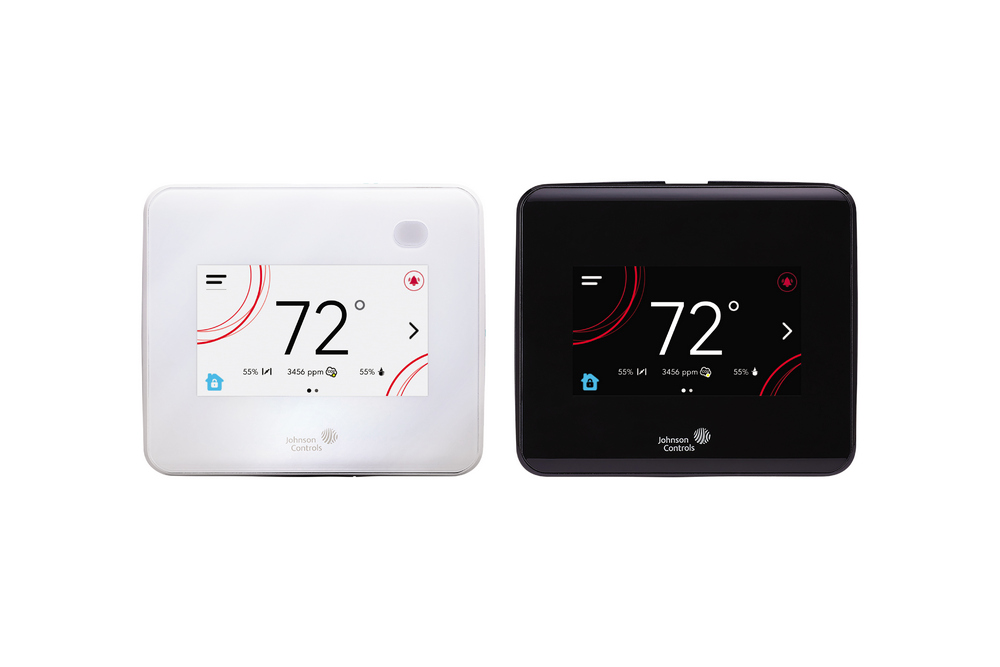 Johnson Controls launches advanced control ventilation configurations for thermostat controllers. Designed for the TEC3000 Series Smart Thermostat, the feature adheres to guidance from the American Society of Heating, Refrigerating and Air-Conditioning Engineers for safe building reopening and readiness during the COVID-19 pandemic.
The new feature allows building operators to configure air changes to improve air quality and help reduce the concentration of airborne pathogens. Users can choose from two ventilation options to flush out stale air before, during and after a building is occupied: demand control ventilation or advanced control ventilation.
When demand control ventilation is configured, users can set desired parameters, such as the pre-occupancy air purge time. When advanced control ventilation is configured, the pre-occupancy air purge time will default to the ASHRAE-specified duration of two hours. Additionally, the post-occupancy purge time can be set for a desired duration before switching to unoccupied schedule settings to maintain temperature, humidity and ventilation in the zone.
Demand control ventilation and advanced control ventilation work with Johnson Controls' proprietary Optimal Start algorithm. When enabled, the algorithm will take control actions dynamically prior to the scheduled occupancy time to achieve a zone's temperature and humidity setpoints, even if the outdoor damper stays open, to meet advanced control ventilation needs. When it comes to ventilation setpoints, users will be able to configure options for CO2, outdoor air temperature and supply air temperature.
Users can enable minimum ventilation when a zone is unoccupied, which keeps the zone filled with fresh outside air if outdoor air temperature permits. Setting the unoccupied damper minimum position allows the user to adjust the outside air damper opening percentage during unoccupied hours.