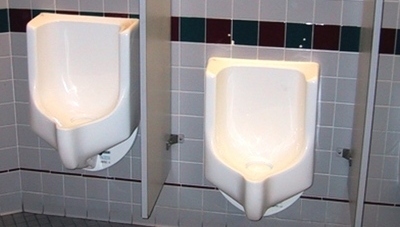 VISTA, Calif. — Waterless Co., the first manufacturer of no-water urinal systems in the United States, has earned one of the highest scores — 4.5 out of a possible 5 — in the new Environmental Leader Technology Reviews Program.
The program recognizes excellence in products and services that provide companies with energy and environmental benefits.
A panel of independent judges, from such well-known companies and organizations as PepsiCo, Staples, The University of California (Berkeley), Owens Corning, Yahoo Inc., and others, determined the scores.
According to one judge, no-water urinal systems manufactured by Waterless Co. are "a great product for saving fresh water and eliminating the generation of gray water that must be treated using energy and chemicals, which are costly.  [These no-water urinals] are easy to install, maintain and use."
Another judge, who noted that the product has been on the market for nearly 25 years, added, "The technology is excellent…and highly effective."
According to Klaus Reichardt, CEO and founder of Waterless Co., "Not only is this a great honor for us, the Environmental Leader Technology Reviews Program also helps building owners and managers make solid purchasing decisions when selecting environmentally responsible products based on the conclusions and evaluations of qualified experts."
Paul Nastu, publisher of Environmental Leader, indicated that the caliber of entries was impressive and truly showed the innovation taking place in the industry today.  "The judges had their work cut out for them. It was a tough playing field for those that entered and the products that scored 3.5 stars or higher are those the judges found to have viable attributes that set them apart from others in the field."
The results of the program are now available in a "Hall of Fame," specifically created on the Environmental Leader Web site.  The Hall of Fame features all products that scored 3.5 or higher.