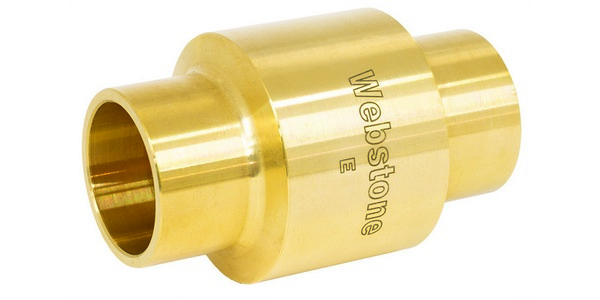 WORCESTER, Mass. – Webstone, a brand of NIBCO, released its new in-line spring check valves. The self-automated design prevents back flow via a stainless steel spring, and FKM soft seat prevents leaks.
Made from lead-free dezincification resistant brass, the valve can withstand up to 250 F and 200 CWP and is ideal for use in potable and hydronic systems.
The spring check valves are available in SWT and FIP connections, with sizes ranging from 3/8 inch to 2 inches.
Learn more at www.webstonevalves.com.