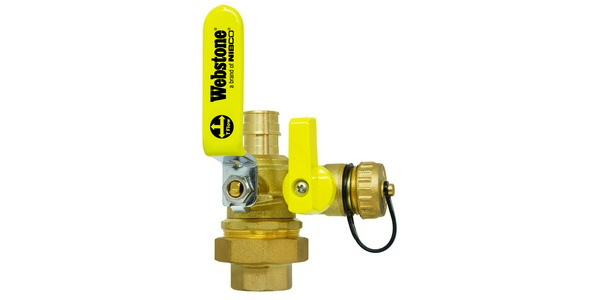 Webstone, a brand of NIBCO, unveils further labor-saving products for use in PEX systems. The popular Pro-Pal Ball Drain is now available with F1960 and F1807 end connections, allowing users to isolate and drain any portion of a PEX system more easily than ever before.
The full Ball Drain lineup also features FIP, SWT, Press, Press x Pex, PP-R, PP-RCT and union connections, in sizes ½-2 inches. Lead-free dezincification-resistant brass construction is certified to all appropriate codes and standards. Save up to 45 minutes and five leak paths off your next installation.
Learn more: www.webstonevalves.com/pro-pal.