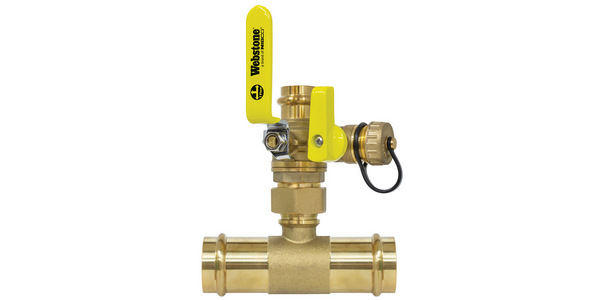 Webstone, a brand of NIBCO, announces new Pro-Pal T-Union Ball Drain (with hi-flow hose drain), T-Union Ball and L-Union Ball. These space-saving press ball valves feature integrated union tee or union elbow fittings, making them ideal for branch connections and shutoffs in tight locations.
Available in an array of sizes including reducing options suitable for manifold/zone assemblies, these products are forged from lead-free DZR brass and feature dual-stem seals and press connections compatible with popular press tools. Work smarter and save time, labor and leak paths.
Learn more at www.webstonevalves.com/propal.