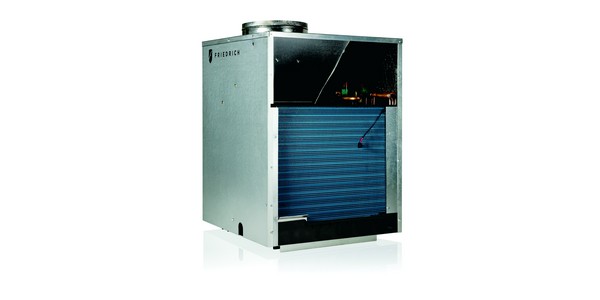 SAN ANTONIO, Texas – While modular building and construction have boomed in recent years, the HVAC industry hasn't always kept step with the needs of commercial modular builders. For sophisticated multi-level modular buildings such as hotels, senior care facilities and multi-family units, traditional HVAC solutions don't necessarily align with the industry's demands for efficient, simple and fast.  But, that's rapidly changing.
Friedrich is putting a major focus on delivering innovative and efficient HVAC solutions specifically designed to meet the needs of modular construction projects. In particular, Friedrich's Vert-I-Pak packaged units are increasingly popular with commercial modular builders that require a simple, efficient, self-contained, quiet and streamlined solution.
Unlike split systems that involve multiple outdoor condensers, long duct runs and refrigerant lines, or chillers that lead to complicated piping and wiring, Vert-I-Pak provides modular builders with a compact, packaged profile that fits into a closet and can be incorporated into the overall modular manufacturing process. That turns setting the unit into a straightforward process–electrical, drainage and duct connections can be done by a single technician in minutes.