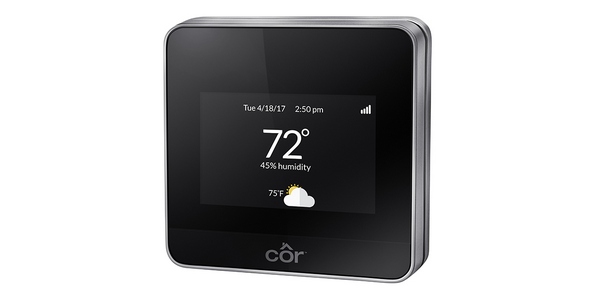 ATLANTA, Ga. – Multifamily facility managers now have a new way to achieve higher climate control efficiency through a new, innovative Carrier product pairing. Carrier's 24 volt interface will achieve greater energy efficiency by combining a variable speed, single-zone outdoor unit with an indoor fan coil.
The new pairing achieves maximum energy efficiency by combining a ductless single-zone outdoor unit with a multifamily indoor fan coil, matched with a 24 volt interface and the Côr thermostat or another compatible third-party thermostat.
This new pairing is available in a kit from Carrier that includes the 24 volt interface, as well as detailed instructions on how to install the pairing.
The pairing can significantly increase the efficiency of the fan coil, with ratings reaching up to 18 SEER and up to 12 HSPF. There is a separate power requirement for the indoor unit and the outdoor unit, while auxiliary heat control is available via the thermostat.
For more info, visit: www.carrierductless.com.